Cha gio - Fried spring rolls
Cooking time: 30 min. / 15 min.Difficulty: easy
When thinking of Vietnamese cuisine, fried spring rolls would probably belong to the three top of mind dishes. The filling is very variable. You can use minced pork, or go for a vegetarian version. One of the vegetables used often in Vietnam is a corm of taro, Colocasia.
Process
Mix all ingredients except the last 3 items.
Moisten rice paper with your wet palm, put the mix on a piece of rice paper and wrap.
Heat up oil in a wok on a medium heat and fry rolls from both sides until golden brown (10-15 min).
Serve with fresh herbs and dipping sauce.
To buy rice paper US, UK, Europe
, To buy Nuoc cham sauce US, To buy a wok US, UK, Europe
, To buy chopsticks US, UK, Europe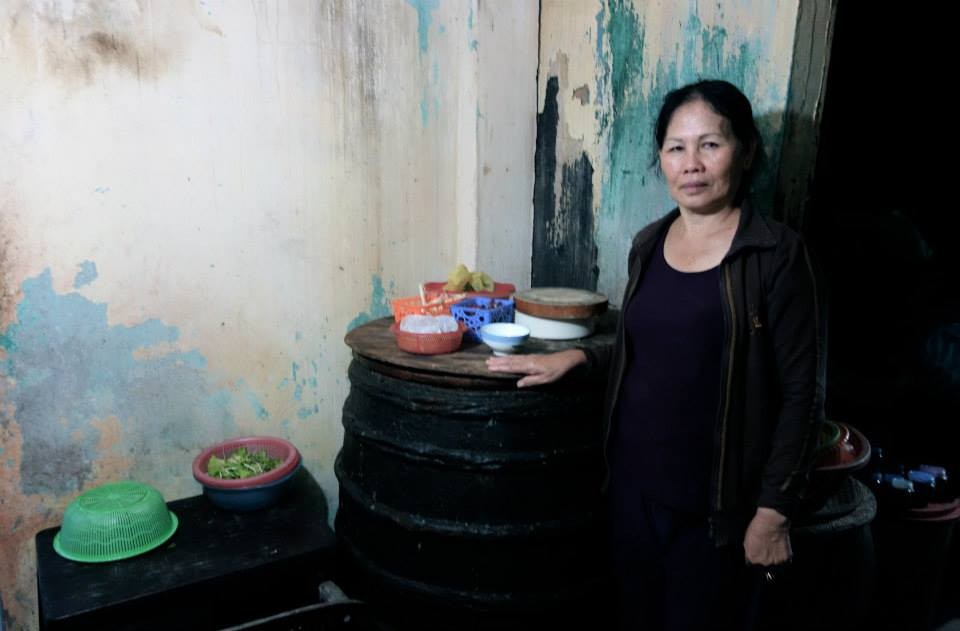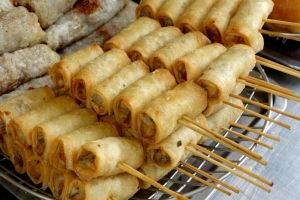 Ingredients
For 10 pieces:
20 dkg fresh shrimps - minced
1 carrot - grated
handful fresh wood ear mushrooms finely chopped (or 10g dried ones, soaked in hot water)
handful grated white cabbage
handful mung sprouts
20g thin rice noodles soaked in water for 10 minutes
2 shallots finely chopped
1 clove garlic crushed
1 egg
1/2 tsp sugar
salt
10 pcs rice paper
oil
fresh herbs like mint, coriander, purple perilla, Thai basil
Sauce:
Authentic tools needed:
Comments