Exotic video recipes, traveling and surfing
About ....
I am a surfer girl. I solo travel and on my travels, I am not only chasing waves and watching beauties of visited countries, but I am trying to spend loads of time with locals. Last year I started to film them cooking and document everything around food as authentic as it gets.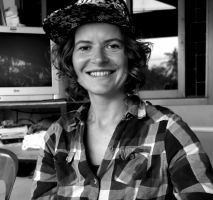 So on this web you will find loads of recipes I collected on my travels, many of them complemented by authentic videos, information about exotic ingredients with pictures from their homeland, their processing traditional way, information where to buy them and sometimes when I am in the right poetic mood, I write some bits from my surf and culinary travels on the blog part.
More information about Authentic World Food project and cuts from my culinary adventures see in this welcome video of my YouTube channel.
The list of countries I visited and surfed since the project began is: Sri Lanka, Vietnam, Thailand, Indonesia, India, Malay part of Borneo and Morocco.
I do not claim, that the exotic recipes you will find on the Authentic World Food website are the most original or the most traditional in each country. I just filmed the food I tried and loved, at the place the food was prepared.
If you would like to learn more about me, continue here.
Enjoy your food, enjoy your life!
Bo` on the road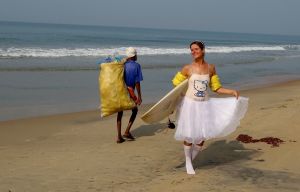 P.S. If you would like to support Authentic World Food, which would be fantastic, you can find the details here.
Thank you very much indeed!
<!– Responsivní → <!– Responsivní →
The last meal I had in Thailand before I left. I nearly dropped a tear. This time surprisingly...

This amazing Indonesian curry I learned in a street restaurant on Lombok island. Except for the...

Another special from Indian Kerala. Very simple and fast recipe. This red coconut chutney is...

Whoop whoop, I was interviewed by my favourite travel portal Backpacker travel. Check out both,...

This recipe I learnt from gipsies in a desert in Rajasthan, like chapati for instance. As they...

Fresh seafood is fresh seafood. This octopus we caught with local fisherman and about one hour...

Food for free, accommodation for free, transport for free, luggage storage for free .... A dream?...

Travelling to Singapore almost always requires gadget shopping, casino playing, and, of course,...

Moroccan omelette, that is something. When you are eating it, you have a feeling it is pretty...

Muslims are officially not allowed to drink any alcohol. That is probably why they call their...

Simple and tasty recipe I learned in a small restaurant above a fish market on Borneo. It is a...

Saffron, crocus sativus, is the most expensive spice in the world. The reason for that is, that...

Choose and get one from the wide selection on the eshop.

Another tajine recipe. More precisely a dish prepared in traditional Moroccan pot, tajine. As...

A few words about me. May be more pictures than words ;)

If one is looking for an inspiration, motivation or tips for next or even the very first travels,...

I was always wondering, where is the green colour in Southeast Asia pancakes coming from. Now I...

One can learn loads of interesting stuff on the road. For instance how to loose weight pretty...