Gobi masala - Couliflower masala
Cooking time: 10 min. / 20 min.Difficulty: easy
This recipe I learnt from gipsies in a desert in Rajasthan, like chapati for instance. As they can`t afford having full pantry of ingredients ( .... they even do not have a pantry at all actually ......) they use just a minimum of them. Sometimes less means more, including this gobi masala recipe. Try it, it is worth it.
Process
Melt a ghee on a pan. Stir fry turmeric and chili powder. Add couliflower, little bit of water (half cup) and cover with lid. Saute 7 minutes.
Then add tomatos and garlic, cover again and saute 6 more minutes.
The last thing to add is salt, cilantro and coriander powder.
Saute 5 more minutes and serve with rice, chapati or other Indian flat breads.
Video recipe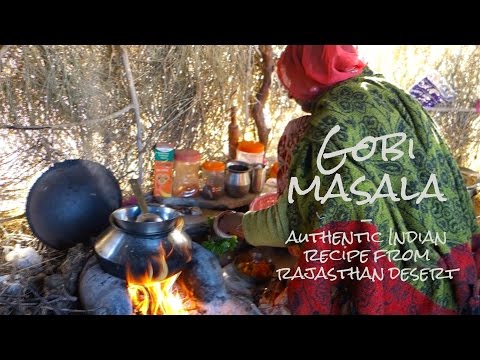 Video contains subtitles.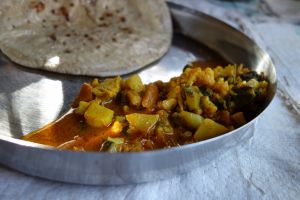 Ingredients
For 4 portions:
1 couliflower chopped on small pieces
2-3 cloves garlic crushed
2 small tomatos chopped
1/2 tsp turmeric
1-1,5 tsp chili powder
2 tsp coriander powder
handful cilantro chopped
1 tsp salt
1 tbs butter or ghee
Side dish:
Authentic tools needed:
Comments