Cooked red rice
Cooking time: 3 min. / 25 min.Difficulty: easy
About 90% of all Sri Lanka dishes are various kinds of curries. And any kind of curry would be nothing without a good rice. One would think ..... "it just a rice"..., but try to cook it this way and try the red one and you will taste the difference :).
Process
Clean the rice and rinse three times. Put in a pot, add cold water. The ratio should be for 1 portion of rice put 2 portions of water. Do not stir it and cook covered until the water disappears. It lasts about 25 minutes, depending on the heat. The heat should be high first and as soon as the water starts boiling, reduce the heat. Then take off the fire, let rest uncoverd about 5 minutes to let the last bits of water evaporate and mix. Serve with various kind of curries. The recipes you will find among the others from Sri Lanka.
To buy a clay pot US, UK, Europe
, To buy a coconut wood spoon US, UK, Europe
Video recipe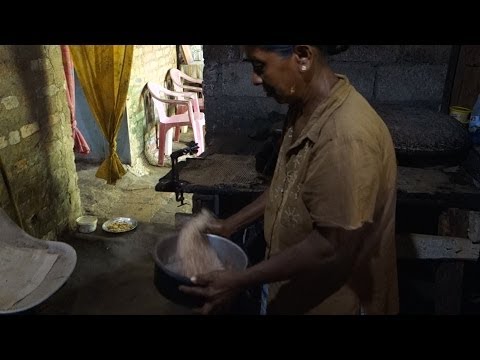 Video contains subtitles.
Comments