Chapati
Cooking time: 10 min. / 3 min.Difficulty: easy
Probably the most famous Indian bread. Available nearly everywhere. But it differs from a place to a place. The best ones are from open fire. In tandoori oven or hot plate on open fire. The key to success is well processed dough and rolled into a really smooth disk. In traditional Indian kitchens they usually process the dough with a fist.
Process
Mix flour with salt, add water bit by bit while processing. Dough is smoother if water is warm. Process dough well, till very smooth. In India they process it with their fist.
Powder a board by flour. Roll dough into a smooth evenly round disk with average around 20 cm and thickness 2-3 mm.
Put on a hot plate without any oil. Roast from each side about 1-1,5 mins, when you can see brown spots on it. When you turn chapati on the other side, make circles with it on the hot plate, like this it will be softer and more fluffier.
The best is served with melted butter or ghee. Serve with nearly any kind of Indian dish.
To buy chapati flour US, UK, Europe
, To buy a flat roti pan US, UK, Europe
Video recipe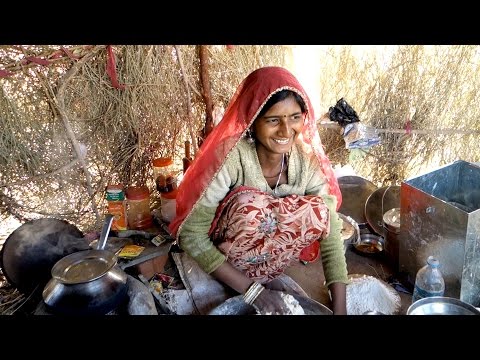 Video contains subtitles.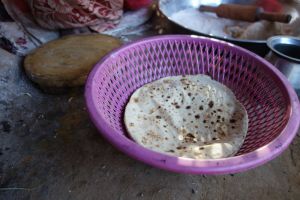 Ingredients
For 8-10 chapatis:
3 cups of chapati flour (wholemeal flour)
1 cup of warm water
salt
butter or ghee (optional)
Authentic tools needed:
Comments