Egg curry
Cooking time: 15 min. / 15 min.Difficulty: easy
Egg curry was my very first dish in India. I recall the picture with all the details. The food was delicious, 10 locals where looking at me like at a sacred picture, they were nodding their heads from side to side, smiling and the room was filled with the amazing smell of masala tea.
Process
Heat up oil in a pan, add cumin seeds, garlic and ginger. In less than a minute add curry leaves, onion and green chilies. Fry 3 minutes.
Add tomatoes, turmeric and salt to taste. In 2-3 minutes add chili powder and coriander powder.
In 3 more minutes add garam masala, stir. Pour in some water, just a little bit more that volume of the mix in pan. Stir well.
Add cilantro, saute about 7 minutes.
Put eggs into the sauce, warm up and serve.
To buy curry leaves US, UK, Europe
, garam masala US, UK, Europe
, Indian crockery US, UK, Europe
, Indian pan kadai US, UK, Europe
, rice cooker US, UK, Europe
Video recipe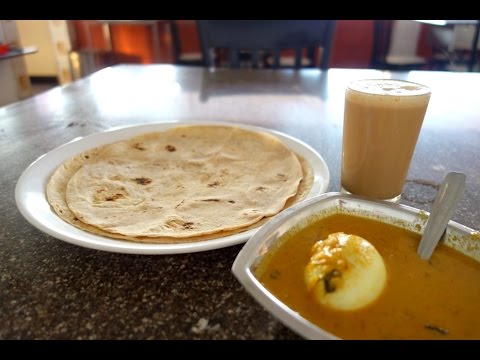 Video contains subtitles.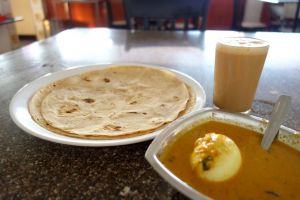 Ingredients
For 4 portions:
4 hard boiled eggs
1/2 tsp cumin seeds
4 cloves garlic crushed
1 cm fresh ginger crushed
10-20 curry leaves
2 red onions finely chopped
1-2 green chilies halved
2 tomatoes chopped
1/2 tsp salt
1 tsp chili powder
1/2 tsp turmeric
1 tsp coriander powder
handful chopped cilantro
1/2 tsp garam masala
2 tbs coconut or vegetable oil
Side dish:
Authentic tools needed:
Comments