Goi cuon - Fresh spring rolls
Cooking time: 15 min. / 15 min.Difficulty: easy
Popular Vietnamese dish. Perfect for hot summer days. As many of other Vietnamese cuisine dishes, there are no spices used for the rolls. The flavor is added by any kind of your favorite dipping sauce.
Process
Cook rice noodles according to instructions on the pack.
Cook shrimps and pork in water, separately. Shrimps are ready in a few minutes, as soon as they change their color from grey into pink. Pork takes a bit more. Remove shells and legs from shrimps, for better idea how, check the video below. Separate fat part from the pork and slice.
Wet rice paper with your palm dipped in water. Put Mung sprouts, spring onion and leaves from fresh Vietnamese herbs according to your preferences. Combination of the vegetable and herbs is up to you. You can choose lettuce and herbs only if you like. Put noodles on the herbs. And put a shrimp and piece of pork in the middle of the paper. Put them separately, that they do not mix with vegetable and noodles and are nicely visible in ready rolls.
Then just roll it. Put side edges of paper in while rolling. Or what you can do is to fold the paper before even putting the filling in, like on the video below and simply cut of the fuzzy ends from ready rolls.
Serve with any kind of your favorite dipping sauce.
To buy rice paper US, UK, Europe
, To buy Nuoc cham sauce US, To buy a wok US, UK, Europe
, To buy chopsticks US, UK, Europe
Video recipe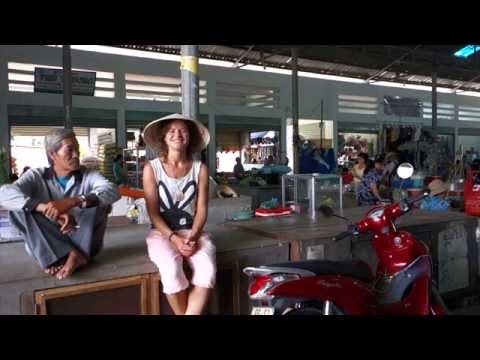 Video contains subtitles.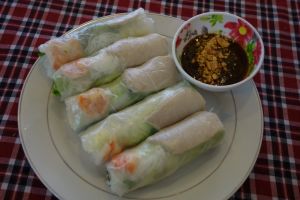 Ingredients
For 3 portions:
For dip:
purchased dipping sauce according to your preferences i.e. Hoisin sauce or home made sauce i.e. Nuoc cham sauce


Comments