Indian pachadi - Pineapple with yoghurt
Cooking time: 10 min. / 4 min.Difficulty: easy
Combination of pineapple, garlic, chilies and curry leaves? Before my trip to India, I would say "no, thank you". One is learning whole his life. As when I tried this pachadi recipe in Kerala, India, I couldn`t get enough. Every ingredient is very important in this vegetarian recipe and creates a perfect combination of flavours.
Process
Blend in a blender ingredients for the paste. Set aside.
Heat oil in a pan on a high flame, fry mustard seeds and curry leaves 1 minute. Oil has to be heated enough, that mustard seed start popping up. Otherwise they do not release their aroma, which would be a pity. Add pineapple, onion, ginger, salt, cover with lid and saute 3 minutes. Tak off stove.
Mix with paste and yoghurt and serve still warm or cold, with rice or chapati, with other Indian dishes.
To buy curry leaves US, UK, Europe
, coconut scraper US, UK, Europe
, Indian pan kadai US, UK, Europe
, rice cooker US, UK, Europe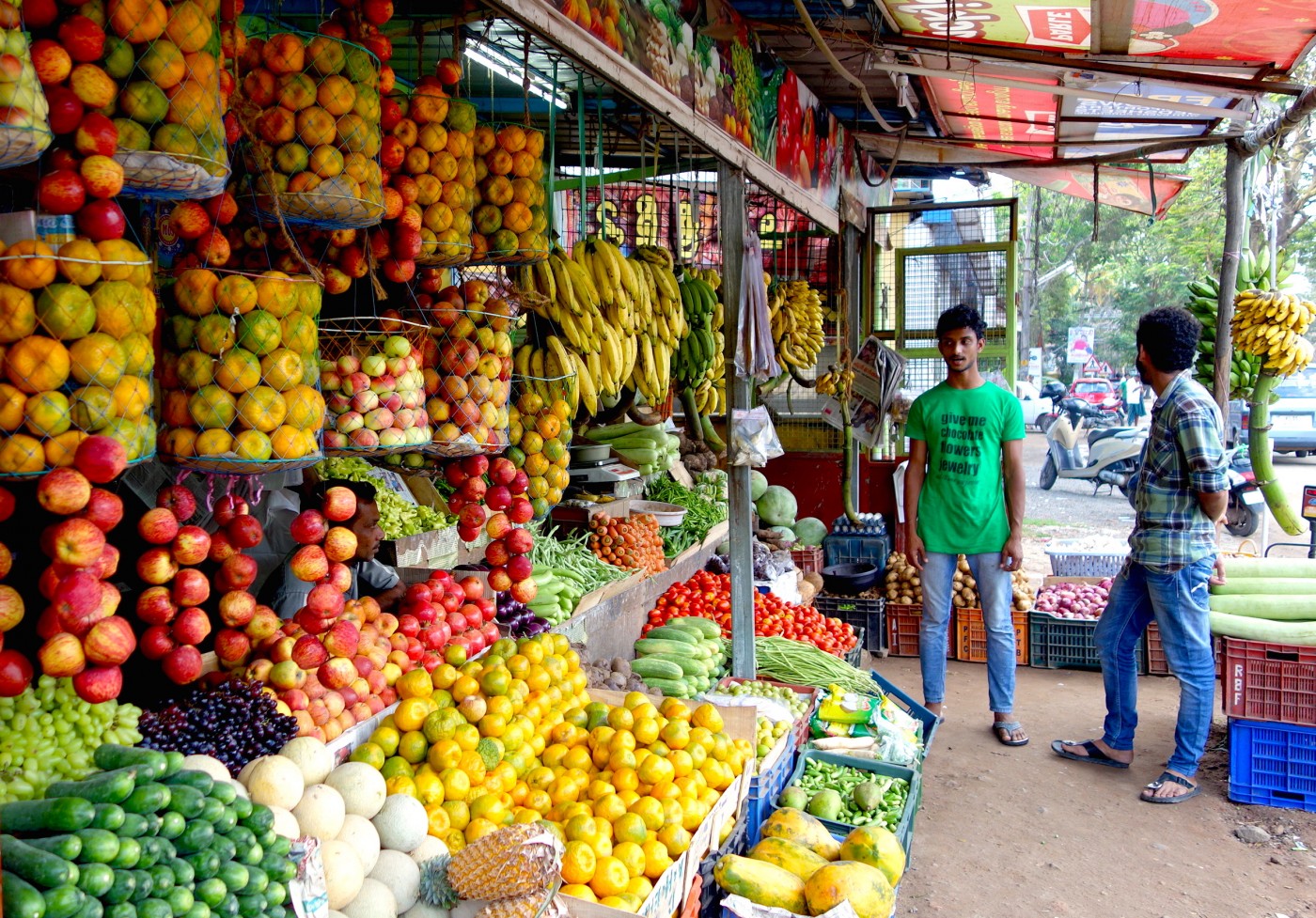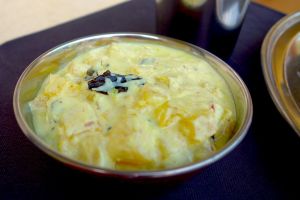 Ingredients
For 4 portions:
1/3 fresh pineapple pealed and diced
1 red onion finely chopped
1 cm fresh ginger finely chopped
10 curry leaves
1/2 tsp black mustard seeds
small cup white yoghurt (curd)
pinch of salt
1 tbs coconut or vegetable oil
For paste:
Side dish:
Authentic tools needed:
coconut scraper
blender
kadai pan
rice cooker
Comments