Fish tagine
Cooking time: 15 min. / 40 min.Difficulty: easy
Because of surfing I spent loads of time on Atlantic coastline of Morocco. That`s why a fresh fish was my daily bread. Grilled, fried or made in traditional Moroccan dish, tagine. This recipe I learned in a restaurant on my favourite beach, Lagzira.
Process
Mix ingredients for marinade, marinate fish in it and set aside 15 minutes.
Put oil at the bottom of tajine, cover the bottom with carrots, put potato slices on it stacked to a circle, add the spices and parsley and saute on a small fire uncovered about 3 minutes. Do not stir.
Put the fish into the middle on potatoes and on each piece put a slice of tomato, paprika, lemon, 2 olives. Salt to taste, add pepper, 0,5 dcl water, cover and saute 35-40 minutes on a mild heat.
Serve with Moroccan bread (khobz).
To buy tagine USA, UK, Europe; to buy saffron: USA, UK, Europe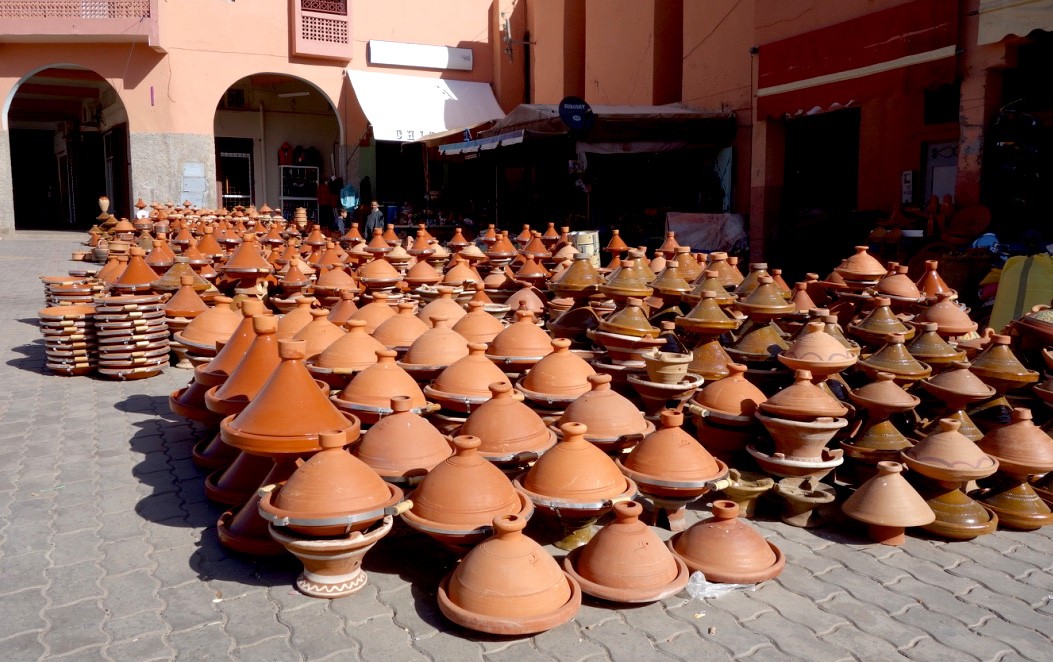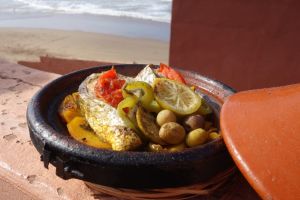 Ingredients
For 1-2 persons:
For marinade:
1 tbs chopped cilantro
1 tbs green parsley
1/2 tsp cumin powder
1/2 tsp paprika powder
1/3 tsp ginger powder
2 cloves garlic crushed
1/2 tsp rosemary
3 tbs olive oil
For tajine:
2 pieces of fish (whole small fish or horshoe of a larger fish)
1 carrot diced
1 large potato sliced on 0,7 cm pieces
1/2 tbs green parsley
salt
1/3 tsp black pepper powder
1/2 tsp cumin powder
1/2 tsp paprika powder
1/3 tsp saffron (or yellow colorant)
1 tbs olive oil
2 slices tomato
2 slices green paprika
2 slices fresh lemon
4 pickled green olives
Authentic tools needed:
Comments