Tkalia - Zesty tripes with olives
Cooking time: 15 min. / 30 min.Difficulty: easy
Large pieces of tripes hanging from hooks at the butcher`s shops are inherent part of meat shops in Morocco. Tripes dishes are very common there. They use lamb, goat and beef tripes too. In combination with other offals or separately, like in case of this recipe, which is called Tkalia.
Process
Heat up oil in a pan or tagine. Add onion and fry shortly till glazed. Add garlic and tripes and fry 5 minutes. Stir in tomatos and saute 5 minutes. Mix in all ingredients except olives and lemon.
Simmer covered 10 minutes. In the end add olives and lemon. Simmer till the tripes are soft, which will take about 10 more minutes.
Serve with Moroccan bread (khobz).
To buy tagine USA, UK, Europe; saffron: USA, UK, Europe, Moroccan plates and bowls USA, UK, Europe
.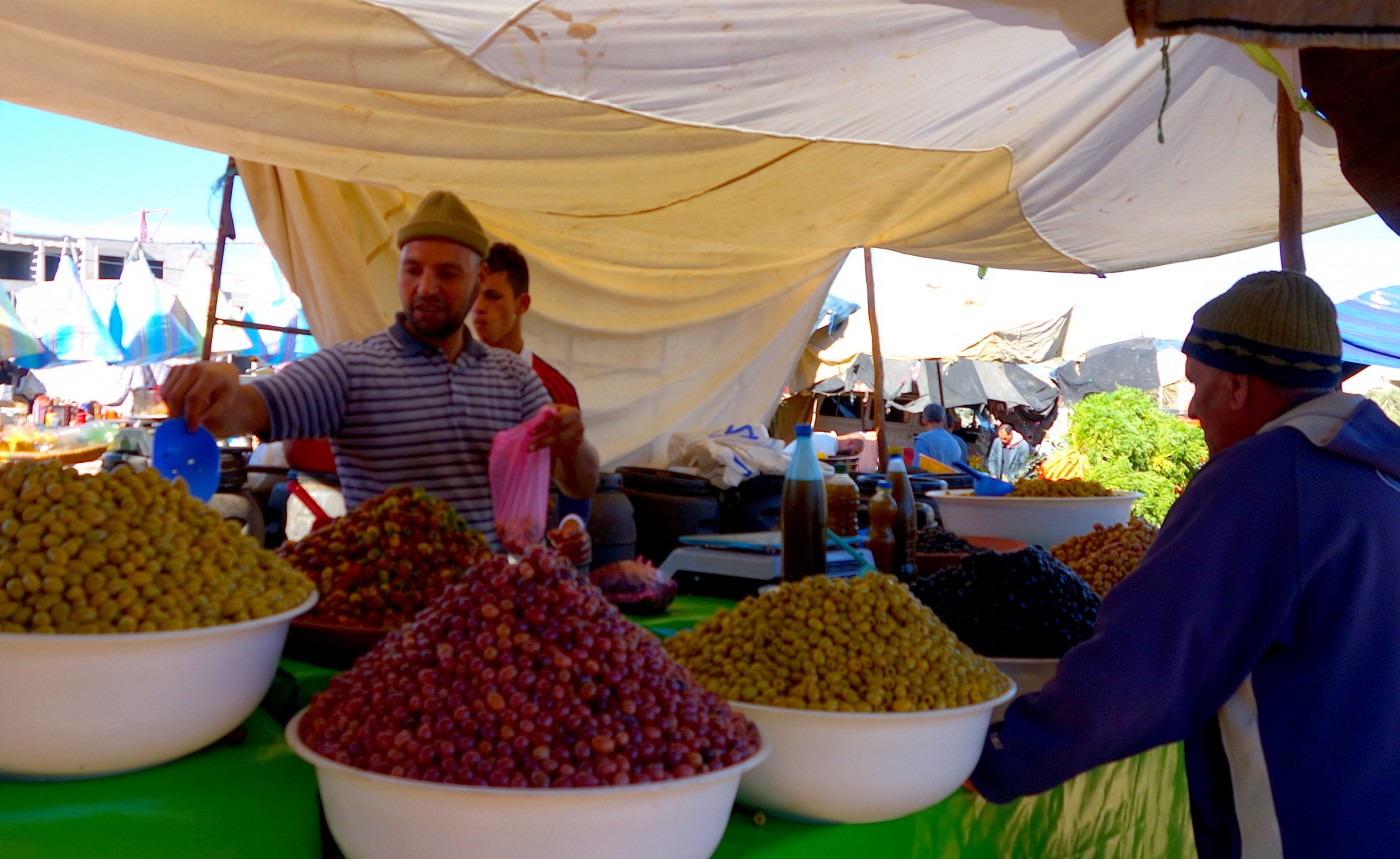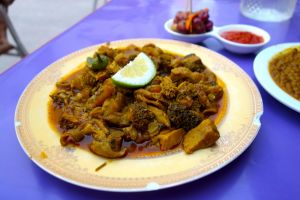 Ingredients
For 4 portions:
600g tripes cut on tiny stripes
1 onion chopped
3 cloves garlic crushed
2 tomatos grated
2 tsp paprika
2 tsp cumin
1 tsp ginger powder
0,5 tsp cinnamon powder
0,5 tsp black pepper powder
1/4 tsp saffron or its synthetic substitute
salt to taste
handful green parsley chopped
handful cilantro chopped
1 salt preserved lemon sliced
handful of pickled green or red olives
4 tbs olive oil
Comments