Kefta tagine by Mustafa
Cooking time: 10 min. / 15 min.Difficulty: easy
Each tagine is different. Some of them contain loads of vegetable and potatoes, some of them more or less just meat. And this is a case of kefta tagine I learned from Mustafa. One of the best chefs in a restaurant on my favourite beach, Lagzira in Morocco.
Process
Mix minced meat with other ingredients for meat balls.
Put bottom part of tajine on fire, pour in olive oil, grated tomatos and spices. Fry and stir 2 minutes. Add green parsley and stir.
Create one by one small meat balls and put them on top of the tomato mix. Saute uncovered on medium to medium high heat. Stir from time to time very carefully not to break the balls. Stir in carefully green olives.
In 5 minutes garnish with green parsley, lemon and break the eggs. Do not stir and cover. If you have a tajine without the hole for the steam to get out, put a fork or something between the top and bottom part. In about 2 minutes take some sauce from the bottom of tajine and pour on eggs. Cover again. In 3 minutes it is ready.
Serve with Moroccan bread (khobz).
To buy tajine USA, UK, Europe; saffron: USA, UK, Europe, Moroccan plates and bowls USA, UK, Europe
.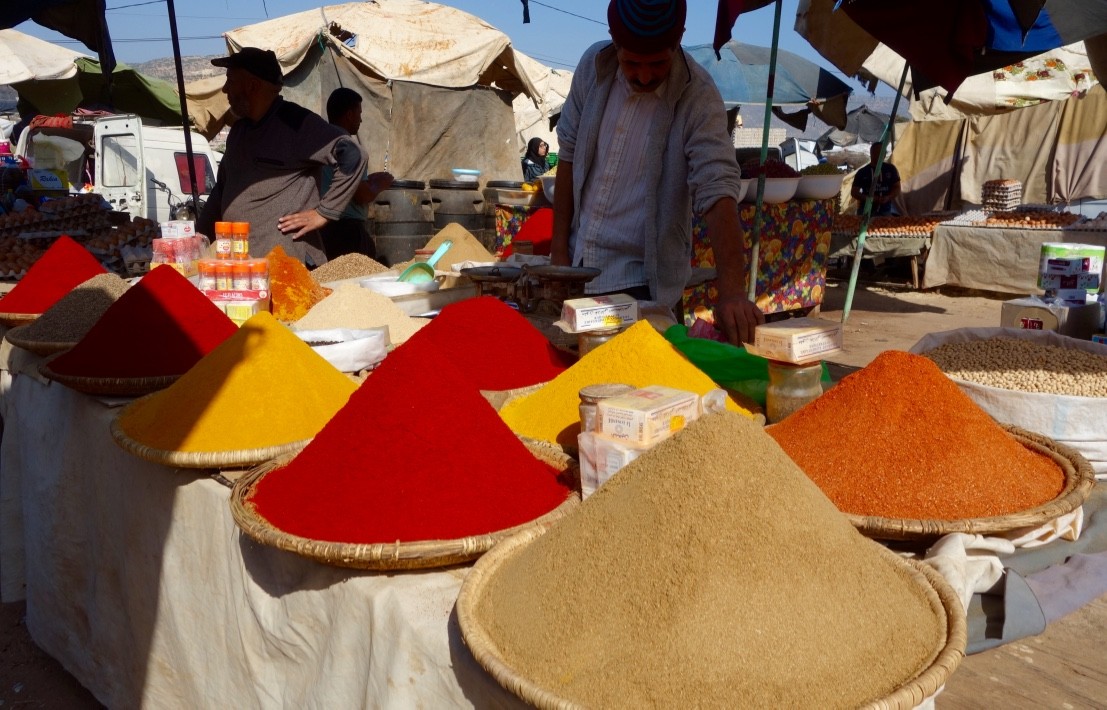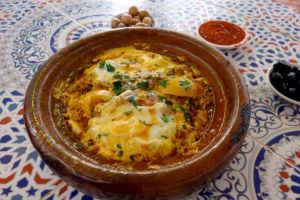 Ingredients
For 1-2 portions:
For the meat balls:
250g minced beef
1 red onion finely chopped
1/2 tsp paprika powder
pinch of salt
1/2 handful green parsley
1/2 tsp cumin powder
For the bottom of tajine:
2 large peeled tomatoes finely chopped or grated
2-3 tbs olive oil
1/3 tsp paprika powder
1/4 tsp black pepper powder
1/2 tsp cumin powder
pinch of salt
1/2 handful green parsley
1/4 tsp saffron or its synthetic substitute
handful preserved green olives
For topping:
Authentic tools needed:
Comments