Sambal goreng cumi - Fried dried squid
Cooking time: 10 min. / 8 min.Difficulty: easy
I have always thought, that dried meat is a way of its conservation and that it is eaten as it is, meaning dried. In Indonesia I found out, that it is consumed usually cooked. They simply use it like any other fresh meat. They dry usually various kinds of fish and seafood like squid or octopus.
Process
Rinse squid and put into water for about 3 minutes. Dry, slice on tiny slices. Heat up oil in a wok and fry octopus for about 5 minutes. Set aside.
Crush shallots, garlic and chilies in a mortar into a paste together with MSG. Fry shortly in a wok on a bit of oil on a high heat about 1 minute.
Add squid into the wok with the paste. Fry 2 more minutes on a mild heat.
Salt to taste if necessary. Usually dried sea food is salty enough on its own.
Serve with rice and some vegetable Indonesian dish.
To buy dried squid US, UK, Europe, Indonesian mortar cobek US, rice cooker US, UK, Europe
, wok US, UK, Europe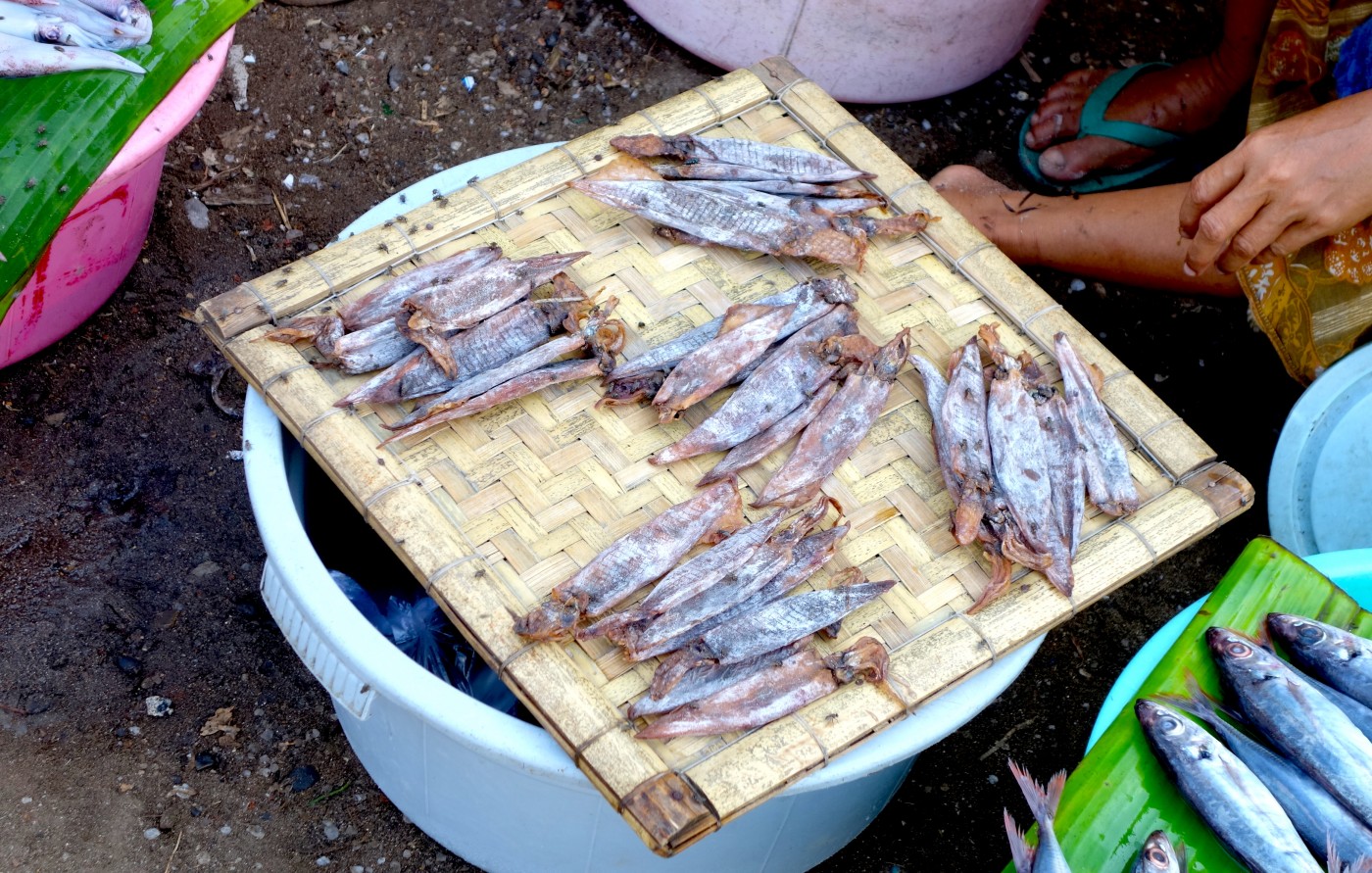 Ingredients
For 4 portions:
4 dried squids
4 shallots
1-2 garlic cloves
10 dried or fresh red chilies (the Indonesian ones which are not so spicy; if it is from Thailand or Vietnam, one is more than enough)
1/2 tsp MSG (optional)
salt
oil
Side dish:
Authentic tools needed:
Comments