Ca phe kem flan - Coffee créme flan
Cooking time: 15 min. / 30 min.Difficulty: easy
This amazing dessert was available nearly everywhere in South Vietnam. Sometimes just with caramelised sugar, sometimes with coffee added, which is Ca phe kem flan. In traditional Vietnamese households with no oven this dessert is steamed in a pot. In modern ones it is made in the oven.
Process
Melt sugar in 5 spoons of water in a pot till golden light brown. Mix with coffee. Pour same amount into 6-8 heat proof bowls.
Mix properly all other ingredients, pour into bowls with caramel.
Put the bowls into a baking pan, pour water in to reach the level of créme in bowls.
Bake 45 minutes in the oven preheated for 160°C.
Take bowls from water, let them chill down. Serve after a few hours in the fridge with the caramel bottom facing up. Remove from bowls by making circles in the bowl by knife.
You can top it with more coffee, condensed milk and ice (like in Vietnam).
To buy Vietnamese coffee: US, UK, Europe, vanilla beans: US, UK, Europe, vanilla extract: US, UK, Europe
This time the video is only to show the atmosphere how Kem flan is served in the streets of Vietnam.
Video recipe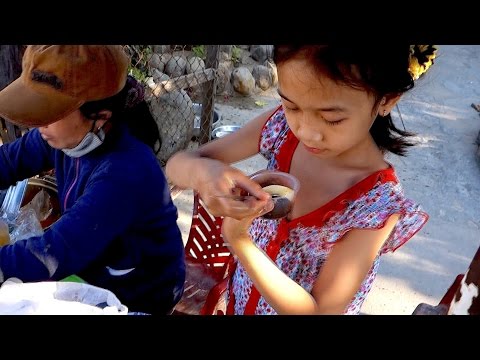 Video contains subtitles.
Comments