Moroccan octopus salad
Cooking time: 10 min. / 15 min.Difficulty: easy
Fresh seafood is fresh seafood. This octopus we caught with local fisherman and about one hour later cooked in unsalted water. Even without any other ingredients it was simply delicious. Together with the vegetables it is a great refreshing salad for warm summer days.
Process
Put whole ungutted octopus into a pot with unsalted water. Bring to a boil and cook around 15 minutes until it gets purple color. Drain remaining water, let the octopus cool down a bit. Only then eviscerate it.
Chop both, head and tentacles on small pieces and mix with all ingredients listed.
Serve with Moroccan bread (khobz).
To buy Moroccan plates and bowls USA, UK, Europe.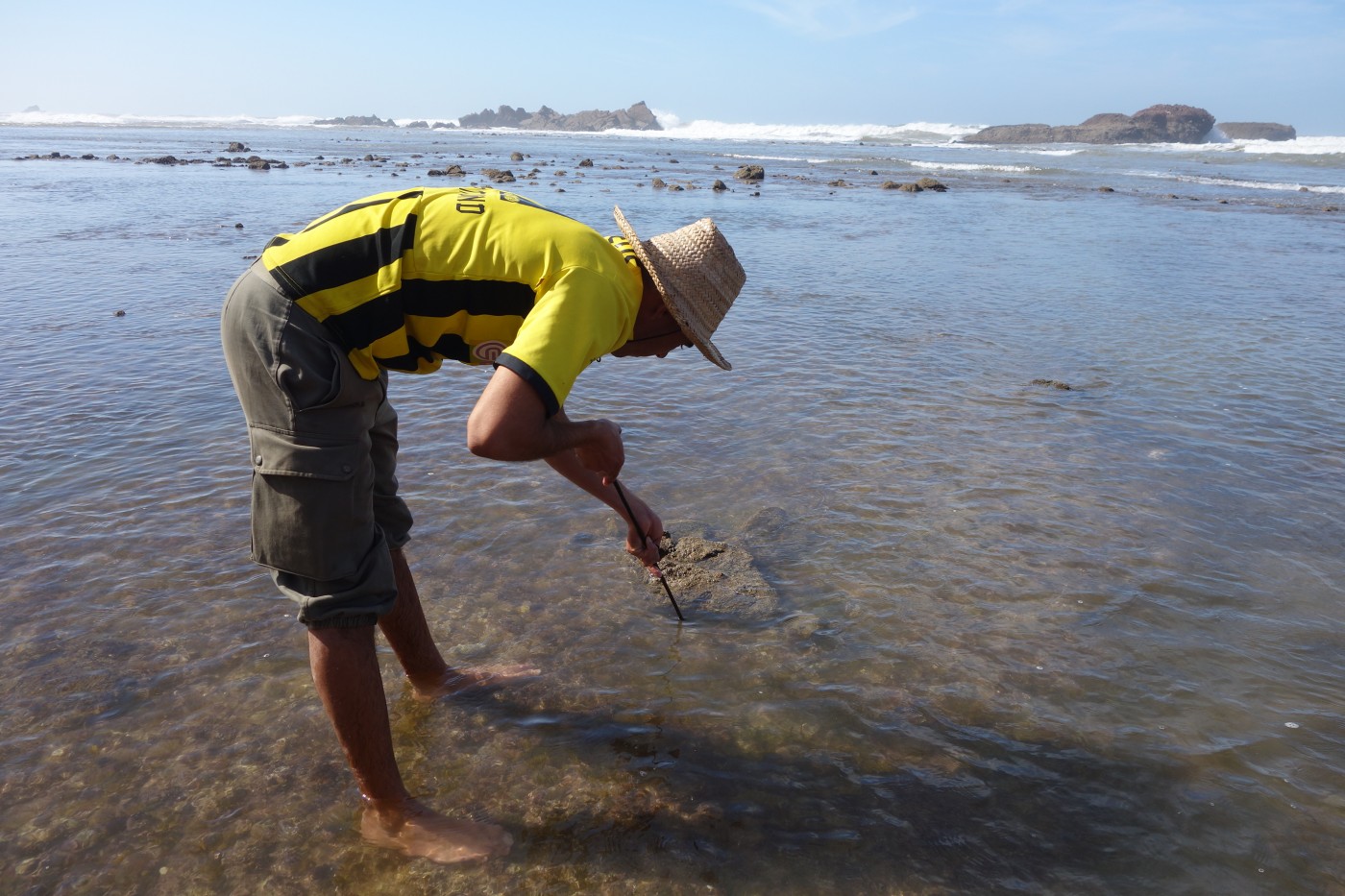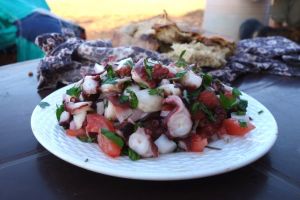 Ingredients
For 4 portions:
1 fresh whole octopus
1 tomato peeled and diced
1 small red onion diced
5 radishes peeled and diced
handful green parsley
pinch of salt
juice from 1/2 lemon
1-2 tbs olive oil
Comments