Liver with olives
Cooking time: 10 min. / 15 min.Difficulty: easy
I was invited for a dinner by my Moroccan friends for. While we were drinking and waiting for the "main chef", we became pretty hungry. So one of the guys said "lets make a starter" meanwhile. I was expecting something fast, small and light, but he made liver :) Yes, it was fast and it was delicious. But pretty filling too, so I had nearly no space for the main dish then :)
Process
Heat up oil in a pan or on the bottom part of tagine. Add onion until a bit glassy.
Add liver, fry shortly on a high heat from all sides.
Put down the heat and add everything else. Cook until the liver is done.
Serve with Moroccan bread (khobz).
To buy tagine USA, UK, Europe; Moroccan plates and bowls USA, UK, Europe
.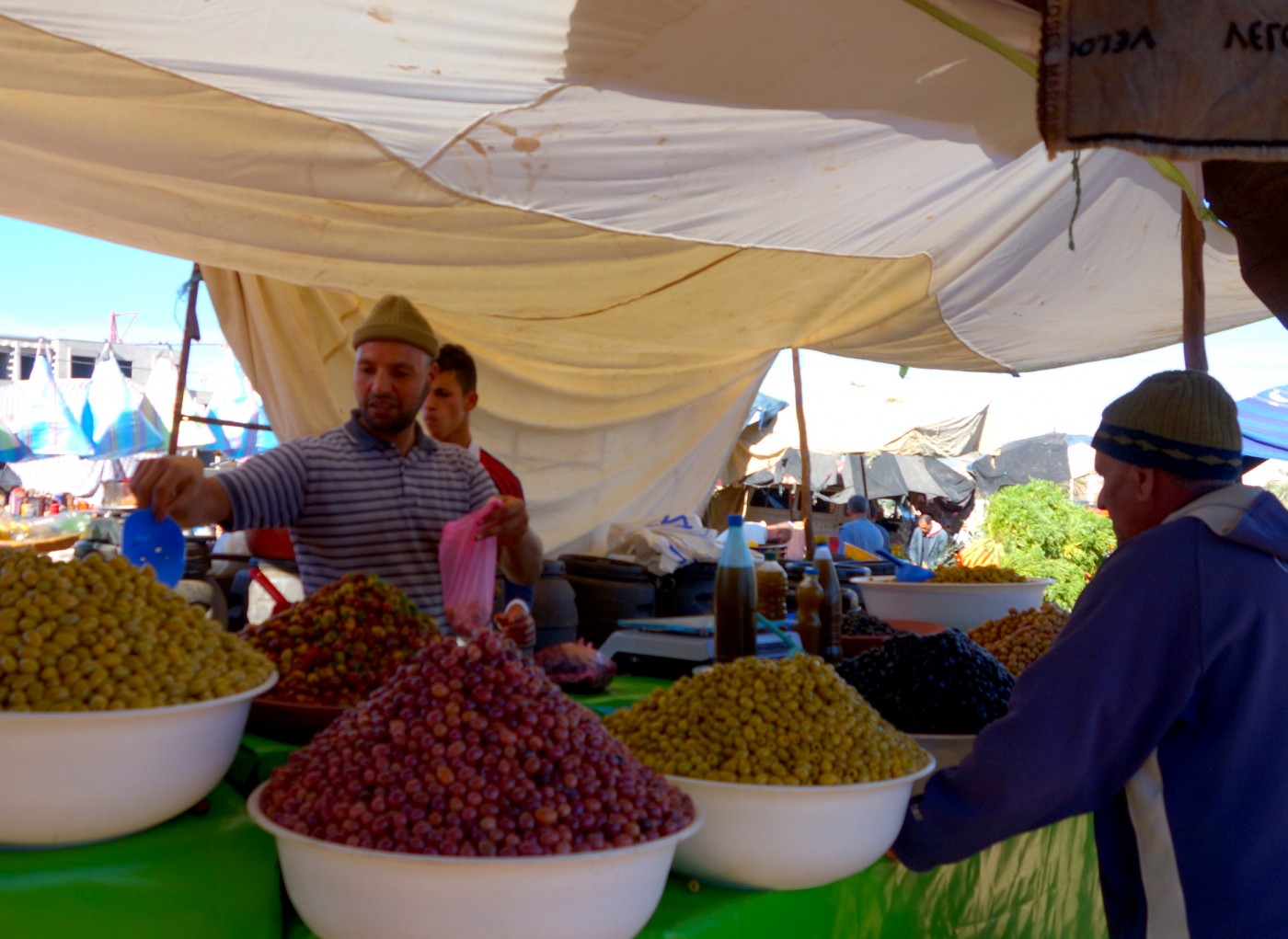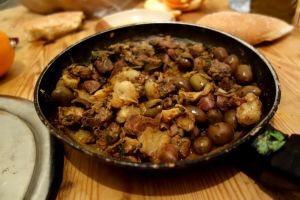 Ingredients
For 4 portions:
600g beef or calf liver
1 onion chopped
1 tsp paprika
2 tsp cumin
salt to taste
handful green parsley chopped
handful cilantro chopped
1-2 handful of pickled green or red olives
4 tbs olive oil
Side dish:
Authentic tools needed:
Comments