Crispy Chinese omelette - Phuyng hay
Cooking time: 10 min. / 5 min.Difficulty: easy
Yes, I put it among Indonesian recipes, as this omelette is made pretty often at various street restaurants in Bali. But originally it comes from China. Its one of the best omelettes I have ever had. All over that I have learned it from such a nice couple in a beautiful outdoor kitchen with plenty of beautiful tropical flowers around. Such nice memories.
Process
Mix all ingredients (except the frying oil he he). The butter should be thick but little bit runny too.
Be careful with the salt. Soy and oyster sauce and chicken broth make the mix salty already.
Heat up oil in a pan on a very high heat. Amount of the oil should be enough, that the omelette floats in it. Size of the pan should be about 20 cm in diameter.
Start "pouring" slowly half of the butter (1 omelette) into the pan from its centre, creating something like a spiral to the edge of the pan. The oil should be foaming all the time.
In about one minute start gently pressing down the omelette on several places by a large shallow laddle with holes (the one on the right side of the photo). It makes the omelette thick evenly and it breaks the structure a bit, that you reach the effect you can see on the picture. Fry till golden brown. Do not turn.
Remove from the pan, drain and serve with various sauces (sweet chili sauce, soy sauce .....) and if you love it spicy, get some green chiies with it.
Find here a recipe for a delicious Moroccan omelette and here for a Thai one.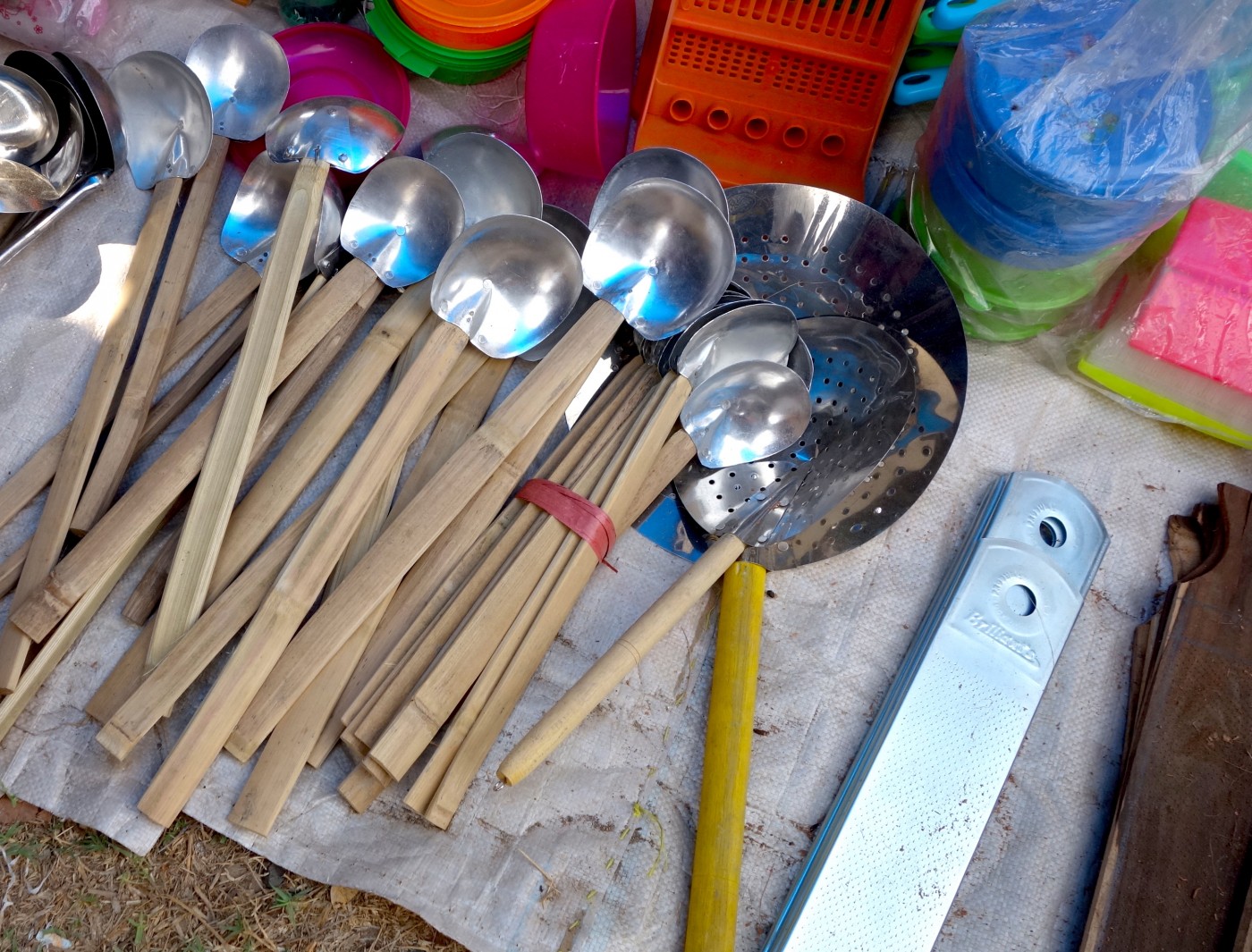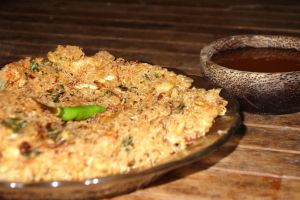 Ingredients
For 2 omelettes:
3 eggs
2 handful white cabbage cut on tiny strings
1 handful green part of leek cut on tiny strings
1/2 handful carrots cut on strings
2 tbs garlic chopped
5 tbs sesame oil
2 tsp oyster sauce
4 tbs dark soy sauce
8 heaped tbs fine flour
1/2 tsp chicken broth powder
salt
black pepper powder
oil for frying
Comments