Chammanthi - Coconut red chutney
Cooking time: 10 min. / 5 min.Difficulty: easy
Another special from Indian Kerala. Very simple and fast recipe. This red coconut chutney is usually served with rice cakes like dosa, appam or idly. Meanwhile mom from a fishing village family was preparing this chutney, kids couldn`t wait and got their appam with sugar instead. I was more patient and it paid off.
Process
Put ingredients mentioned as a "blender mix" into a blender and blend into a thick sauce. If you prefer it thicker, add more coconut, if you prefer it more runny, add more water.
Heat up oil in a kadai pan. Add mustard seeds.
As soon as most of them pop up (in about 2 mins), add curry leaves.
In about 1 minute add the mix from the blender. Just warm up and serve.
Serve with appam, dosa or idly.
To buy curry leaves US, UK, Europe
, coconut scraper US, UK, Europe
, Indian pan kadai US, UK, Europe
.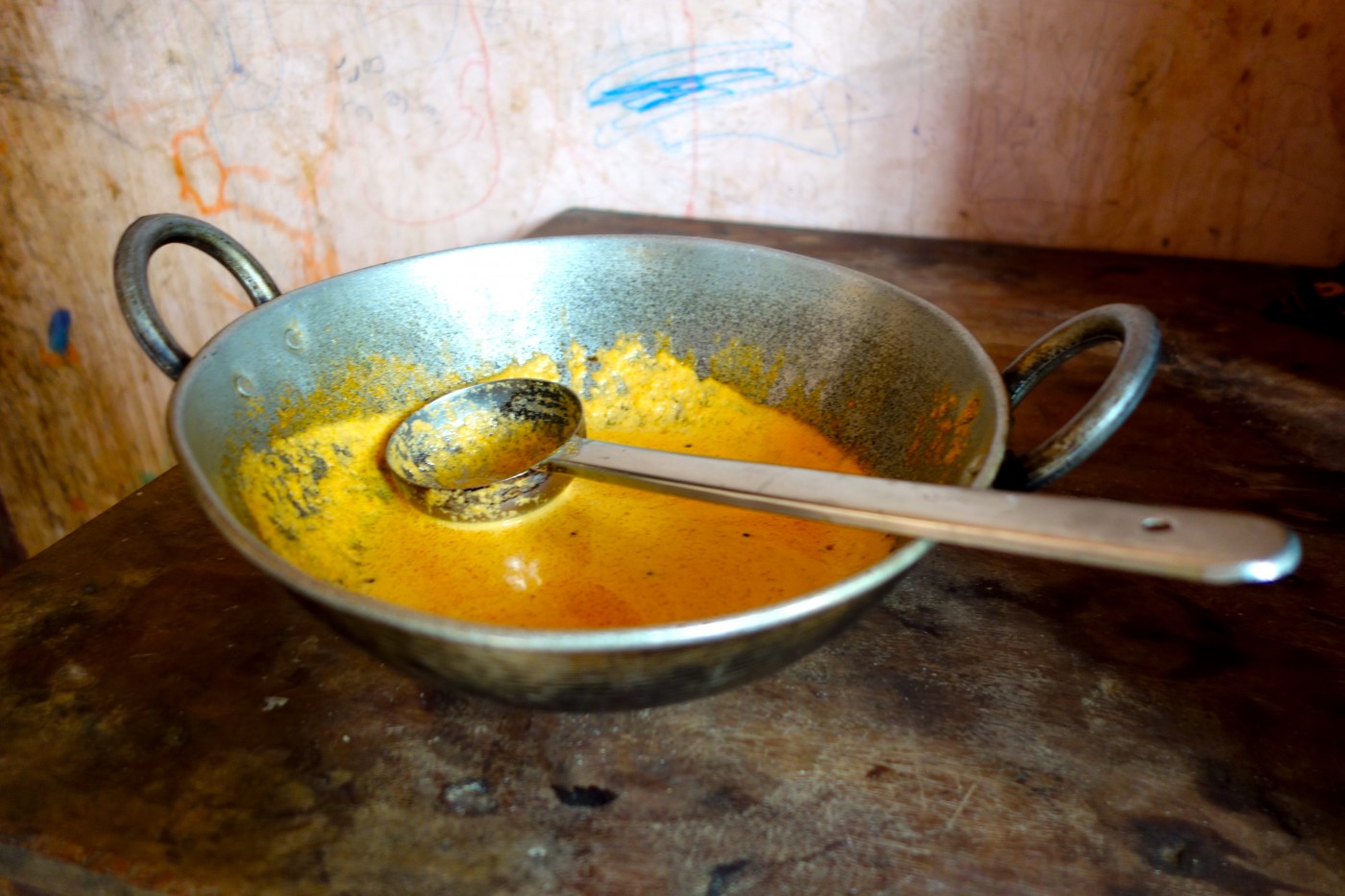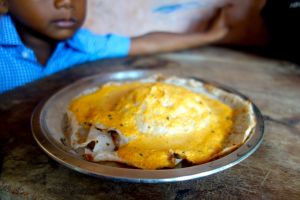 Ingredients
For 4 portions:
For blender mix:
1/2 fresh coconut - grated
2 cm fresh ginger
2-3 red shallots
2-3 tsp red chili powder
salt
1/2 - 1 cup water
For kadai pan:
1-2 tbs coconut or vegetable oil
1-2 tsp black mustard seeds
10 curry leaves
Authentic tools needed:
clay pot

coconut scraper
blender
Comments