Most 'Challenging' foods in the Philippines you should not miss out on
When it comes to travelling, the best and most memorable part about it are the local foods. Philippines is one of the highly desired tourist destinations in Asia for many food travellers.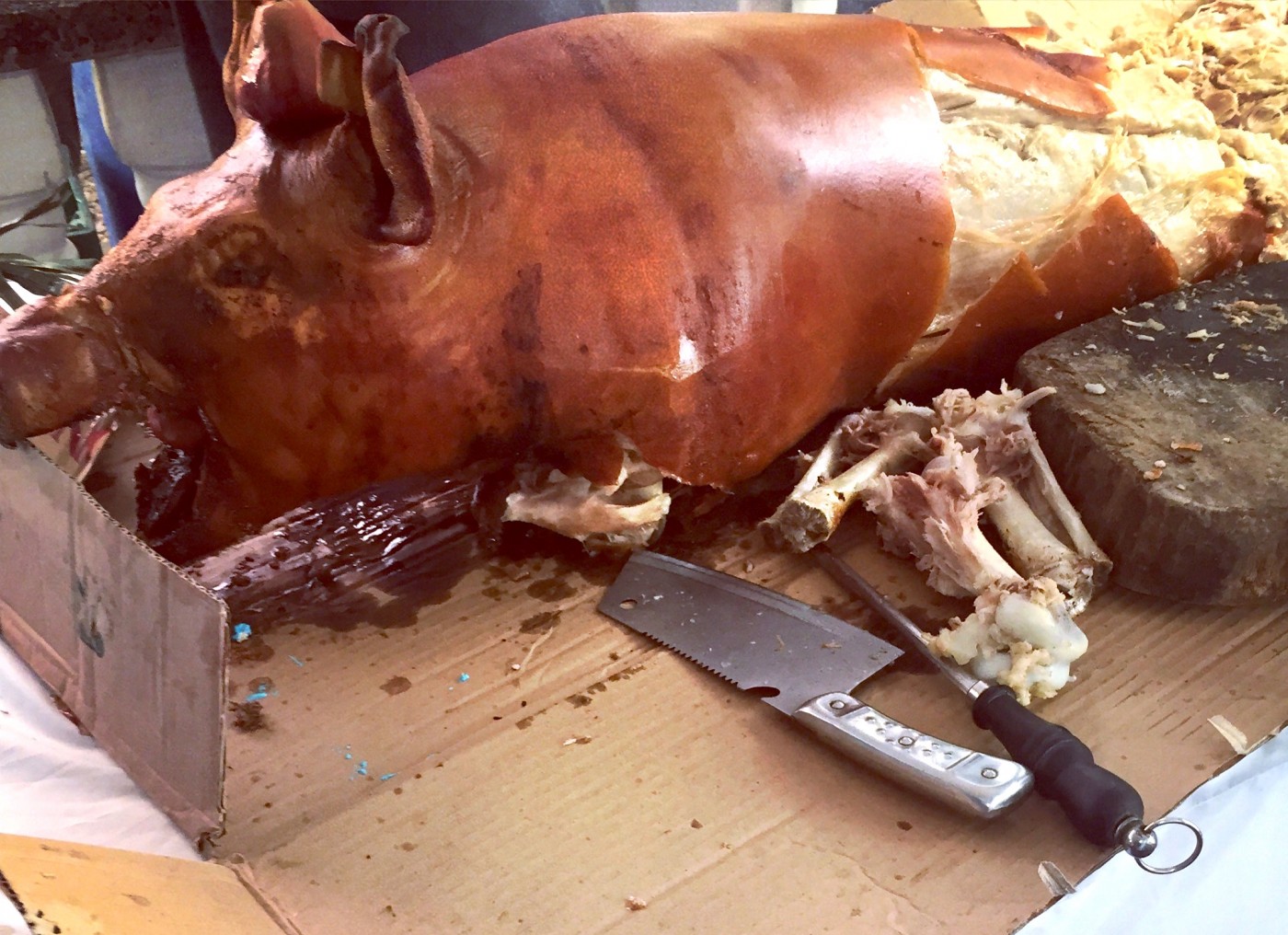 Photo Credit: smkimmel59
When it comes to travelling, the best and most memorable part about it are the local foods. In fact, the recent trend on 'food travel' is said to drastically increase the local and foreign tourism worldwide. Philippines is one of the highly desired tourist destinations in Asia for many food travellers. In fact, CNN Host Anthony Bourdain has many reasons to return here, and one of which is the delectable cuisines that you can only try here. But, not everything in the country is served gourmet style. It might help to know a few challenging local delicacies you can find around the 1,107 islands of the Philippines. Read below to find out.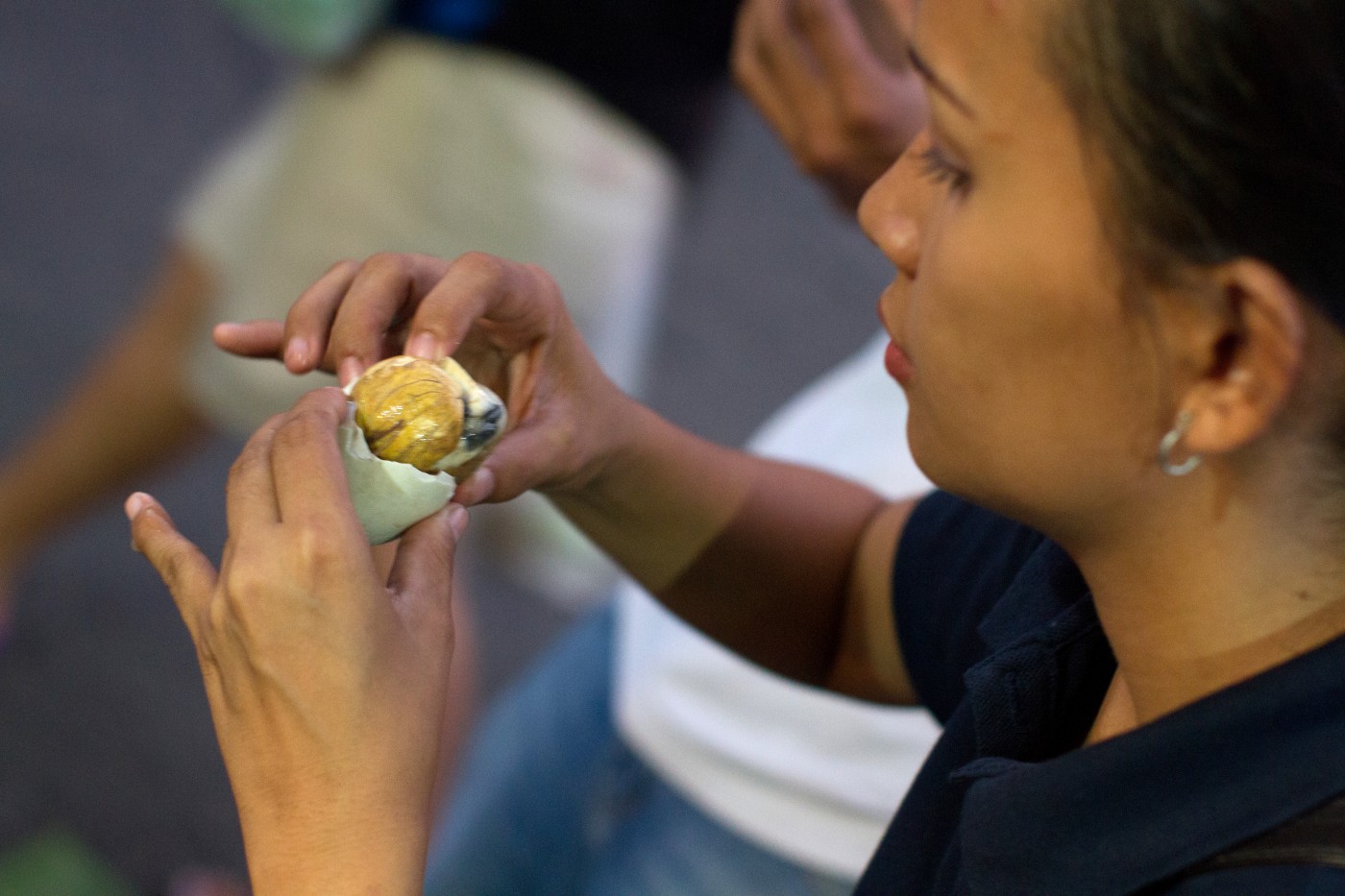 Photo Credit: AdamCohn
Balut
One of the most popular, yet most difficult Filipino food to eat for many travellers is the 'Balut.' In the streets of Manila, you can easily get this egg being sold at night by street vendors on a bike who roam each street. Known to be an aphrodisiac and a popular drinking dish for many Filipinos, Balut is just a boiled duck egg. However, a travel guide listed it as one of the 'most challenging foods' in the world and considered "anyone who's actually eaten this dish has my sincere respect." Why? What makes it difficult to eat is the fact that it has a fertilized embryo of a duckling inside, which you eat along with the rest of the egg's content. Don't worry as Balut is gently cooked and clean to eat, except for the fact that you have to eat the whole thing – beak, feathers and all.
Tamilok
One of the most prized dish in the island of Palawan is the worm they called 'Tamilok.' It's a mangrove wood worm that locals pull out from the trees and eat raw or cooked with different spices and vegetables. While many considered it a pest as it sucks the life of many beautiful mangroves on the island, it has been found to be very tasty. There are various ways on how locals eat the Tamilok, but the most common is by quickly marinating it in a mixture of soy sauce, chili and onions after being pulled out of a tree and eaten raw. Slimy, but very tasty!
Asocena
Although the name resemblance a Spanish word (Azucena) that means a variety of fragrant white rice, Asocena in the Philippines has nothing to do with rice, but dogs which in Tagalog is translated to 'Aso' and 'Cena' meaning 'dinner.' Yes, Asocena is a dish made up of dog meat. But, unlike in Yulin where dogs are roasted whole and sold in the market, it is still considered a bit of a taboo in the Philippines where only people in the far flung areas eat during their drinking sessions. It is served mostly in places up north, where the weather is cold, as dog meat is said to make them feel warm after eating. You will not find Asocena in the city proper as many of them consider dogs as a pet than a food. Although there's a law prohibiting eating and buying dog meat (RA 8485 or Animal Welfare Act), it remains to be a practice in the northern part of the Philippines.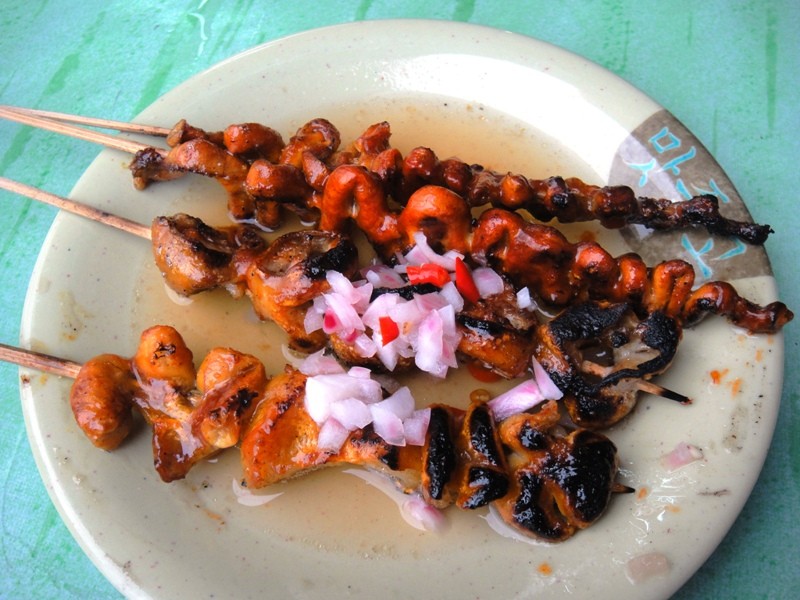 Photo Credit: supermicah
Grilled Innards
Apart from Balut, another popular street food in the Philippines is the variety of grilled innards made from internal parts of chicken or pork. Many travellers have tried different food challenges that require them to try some of the famous grilled innards in the country, such as 'Isaw' which is the intestine of the chicken and 'Betamax' that is made from pork blood. If there's anything you will learn about Filipino food is that nothing goes to waste, from the head to the feet and intestine of the chicken and pork are all eaten. The trend of street food here has become so popular that some restaurants are now offering the same dishes on their menu, such as 'Isaw' and 'Chicharong Bulaklak,' which is the friend intestine of a pork.
Soup No. 5
Remember that when it comes to food, Filipinos believe that nothing goes to waste, and this is where Soup No. 5 becomes a good example of this mindset. Another popular dish for many men during their drinking sessions, this soup is considered an aphrodisiac as it gives them a warm feeling after eating. But, what makes it odd is the fact that it is made up of cow butt and balls. Yes, bull's testicles are the main ingredient of this soup, which many believe makes them stronger after each take. What you will find amazing is the fact that most of these odd foods are not served in the form that they should be. Do not expect to see a bull's testicle floating in Soup No. 5 as the chef already cut it off into chucks similar to when Asocena is served as a meal.
I haven`t been to Philippines myself yet, so I am very delighted that Blake Wright wrote this post for Authentic World Food. Cheers Blake :)